This is my second entry to the Hostile Takeover contest for the comic Friendly Hostility.

I would strongly suggest the comic it considering it is my second fandom!

I made a little cut-out doll of Elliot the bunny and took pictures of him around Houston.
This kind of turned into a very weee guide of Houston with my personal opinions.
If my camera hadn't died I would have gone Downtown.

There will probably be more of "Travels with Elliot"

Sneak peek!
Elliot keeps stealing my minestrone!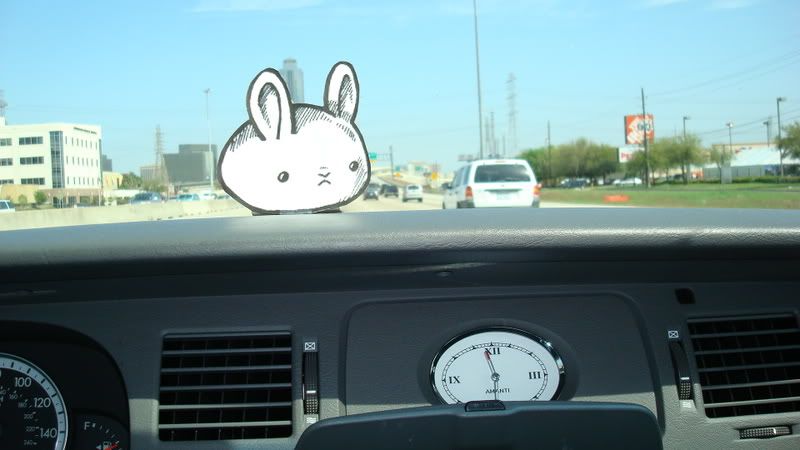 Good Elliot, he succeded in only falling off the dash board three times!
-According to the clock it is... 11:57am
-Located in my mom's car





"Ahhh 59... good times"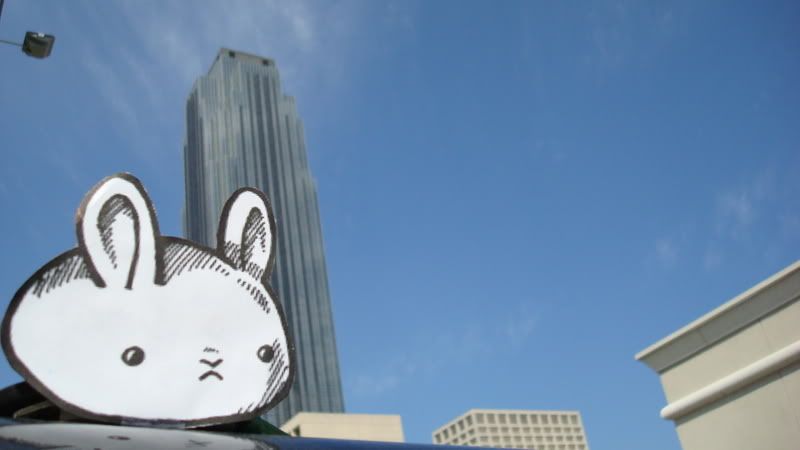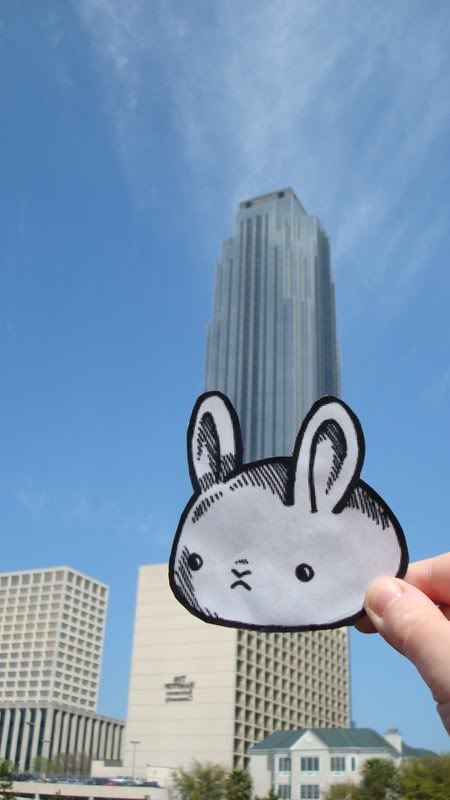 If you ever go to Houston do not be fooled by the very large building that says "Williams Tower" for it will always be "The Transco Tower" to me... damn sell outs...
-This very tall building can usually be seen from anywhere in the city and right next to it is "The Galleria" shopping mall that goes underground and around the tower.
-At night there is a search light that circles around like a lighthouse.
-You also cannot get pass the first floor of the building due to security reasons, but there is a cool art gallery that you can visit.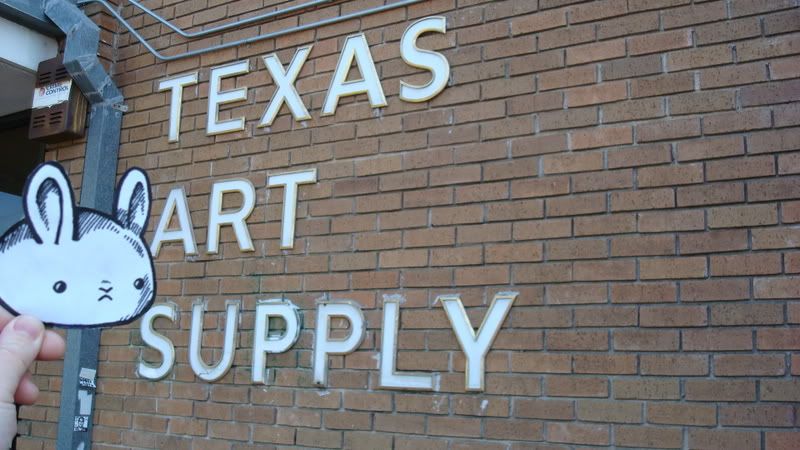 This is a magical place with many whims and wonders and my money mysteriously disappears everytime I go in.
-They have amazing discounts
-Everytime I go I always buy another painting-marker.
-Located on Montrose near Westheimer
-You can usually cozy up to the cashiers and get discounts, btw.





Oh Elliot why must you be so small?
-...Because we love you thats why, and so you can hide in mysterious places like people's hair.
-Foto Fest is a yearly organized... well... ok, basically different parts of Houston are hosted by different photographers and they display their photography .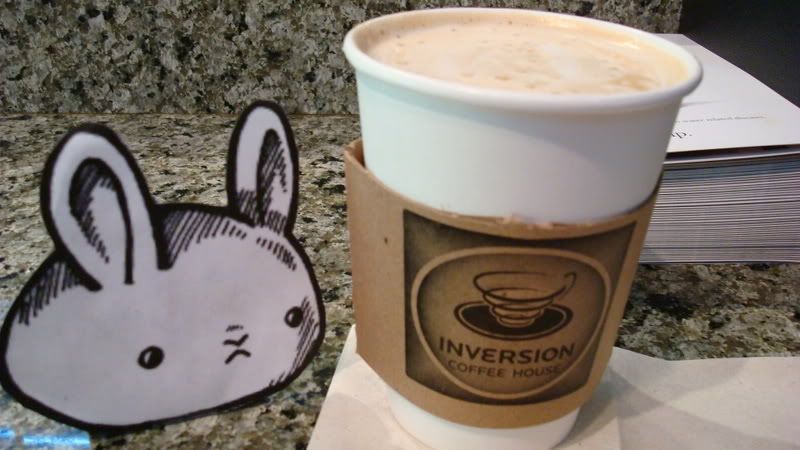 Elliot is stealing my abomination/coffee
-Latte with a shot of Caramel,Pumpkin, and Banana. Five Splenda and no foam *though they forgot this time*
-Inversion coffee house use to be a art gallery then it was torn down and made into an amazing piece of art , and now it is an awesome coffee house that I drive clear across Houston to go to.
-The baristas are amazing and hilarious.
-Located next to 'Texas Art Supply' on Montrose.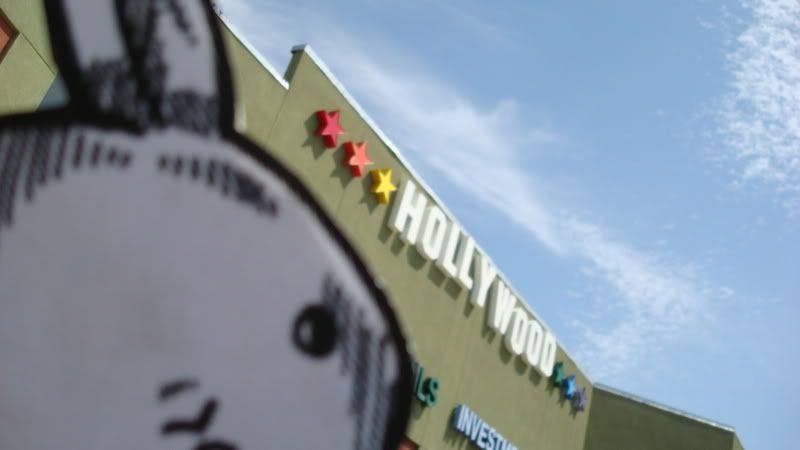 Hollywood is actually a couple of stores put together including a restraunt that has fried mushrooms that make you cry in happiness when you eat them.
-The store a little to the right is full of sex toys... no, I wasn't going to take pictures of Elliot posing next to them
-Located a block off of Montrose (along side Converse st.) behind Texas Art Supply




Because Derringer always makes me think of rainbows (for good reason) and Elliot sits on his head... case closed.
-I could not find a closer flag :(





Elliot visits Rice University!!
-Thanks to Elliot I finally went on campus and immediatly got lost.
-Located near the Museum District
-Full of smart people (and bunnies)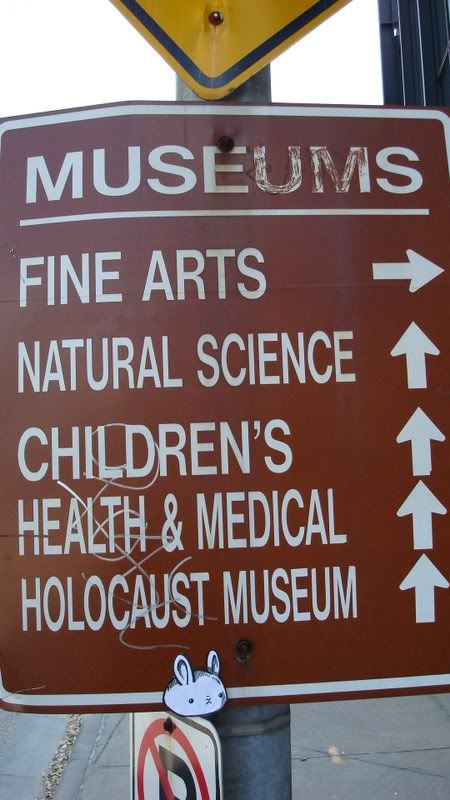 Museum District!!!
-There are a lot more museums around the corner from this sign to... they like pop up like bunnies.
-All museums are free on Thursdays!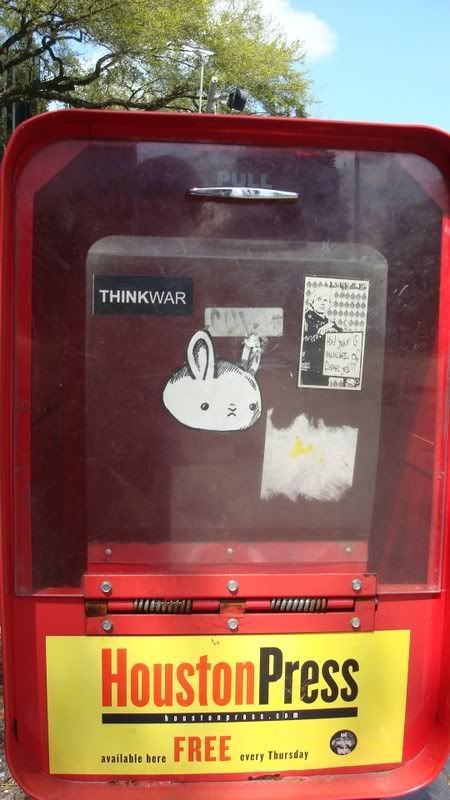 Houston Press, for all your entertainment needs
-Now I want to make Wheat-paste stickers of Elliot all over Houston (with credit of course to Sandra)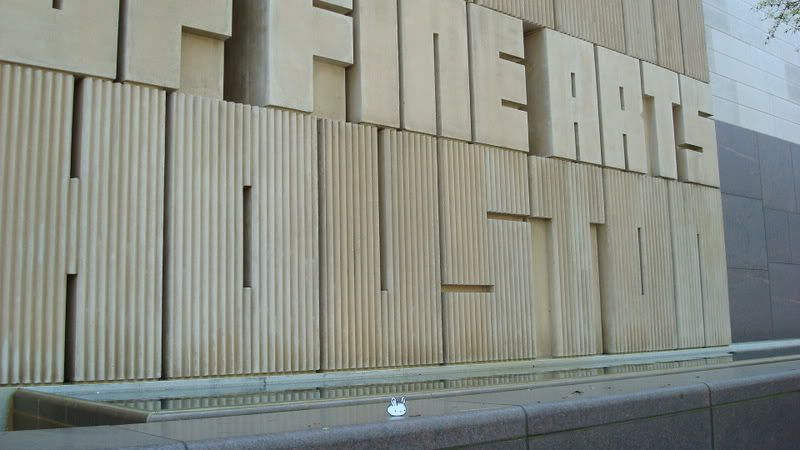 'Nuff said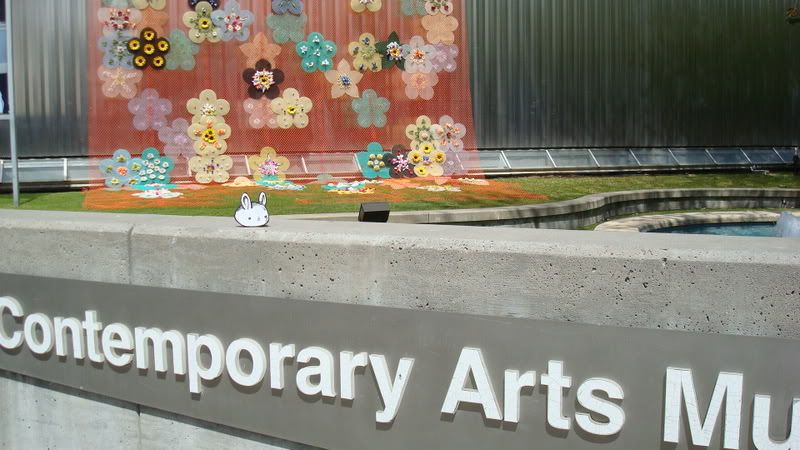 Contemporary Arts Museum
-This museum is always changing inside and the exhibits are amazing
-Right now they have the 3-D plaster models from Pixar characters
-Free everyday (a donation if your nice)





Museum of History
-There are two of these around the main entrance.
-... like lions.
-get it?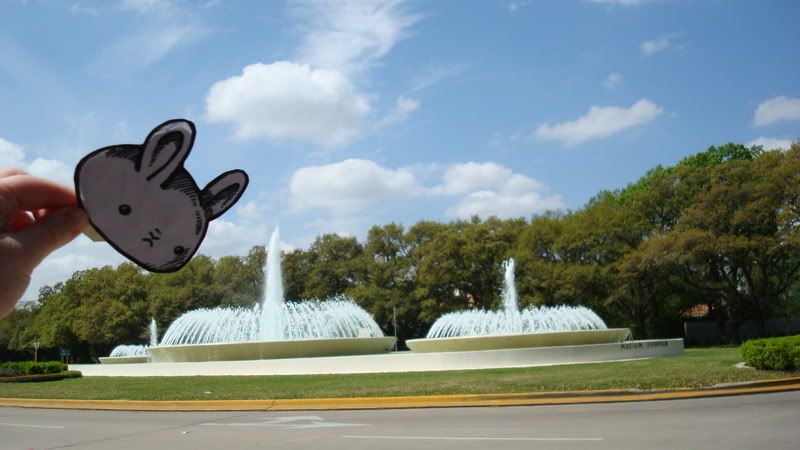 FOuuuunnntttaaiiiinnn!
-In between the art museums and the science museum
-Locate on Main St. (passing Montrose)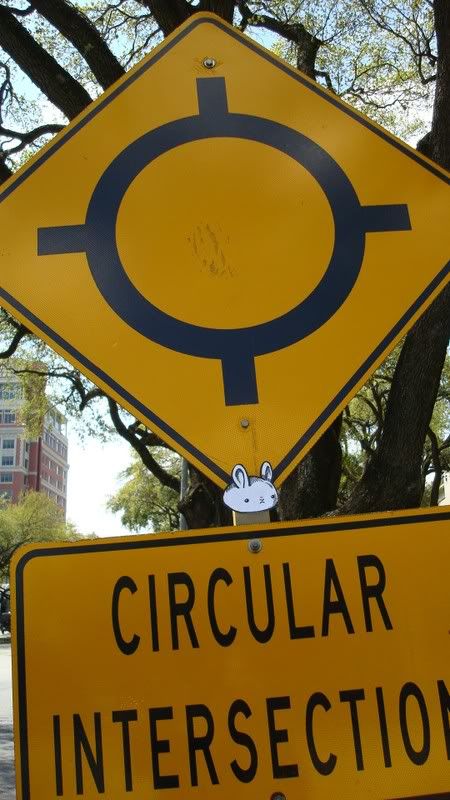 -Because it makes me giggle everytime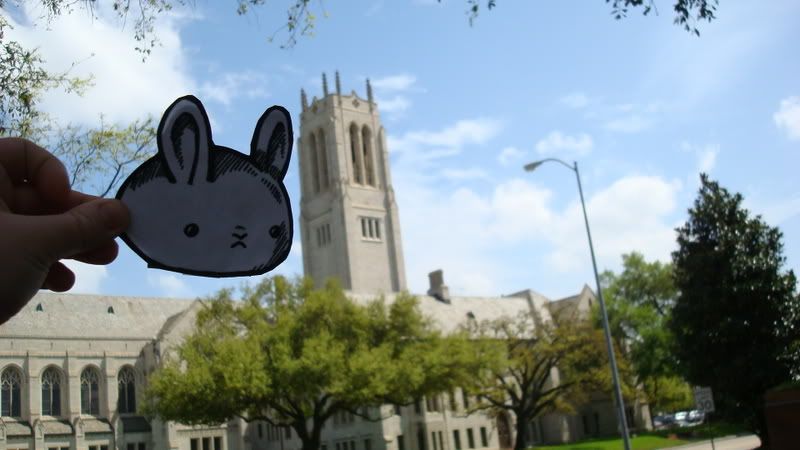 St. Peter's Episcopal Church
-located next to History Museum
-The court yard looks like the set they used for the first Quidditch lesson in the 1st Harry Potter movie.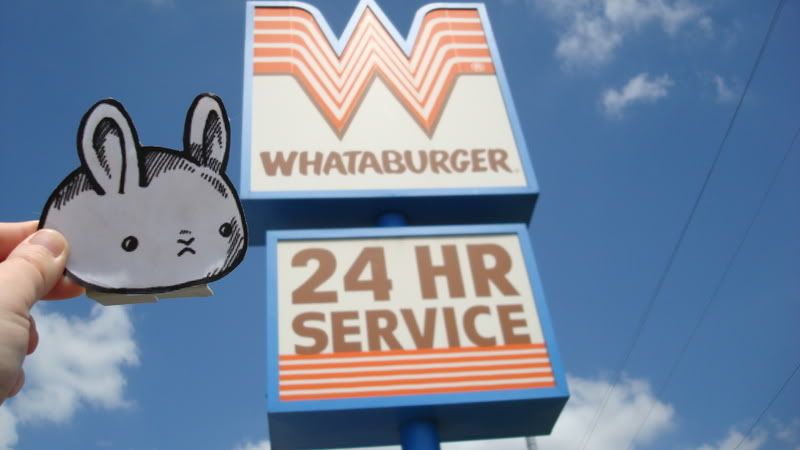 Whataburger
-Because apparently the restraunts are only in four states and the 'Whatachickin' is awesome!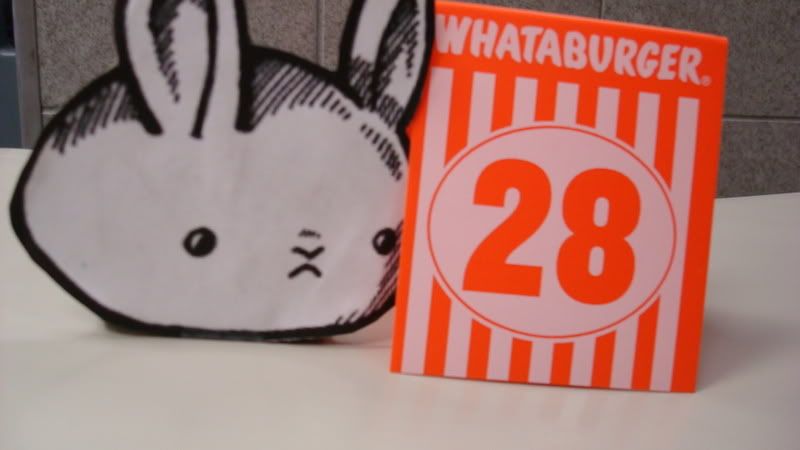 -waitin for my strawberry shake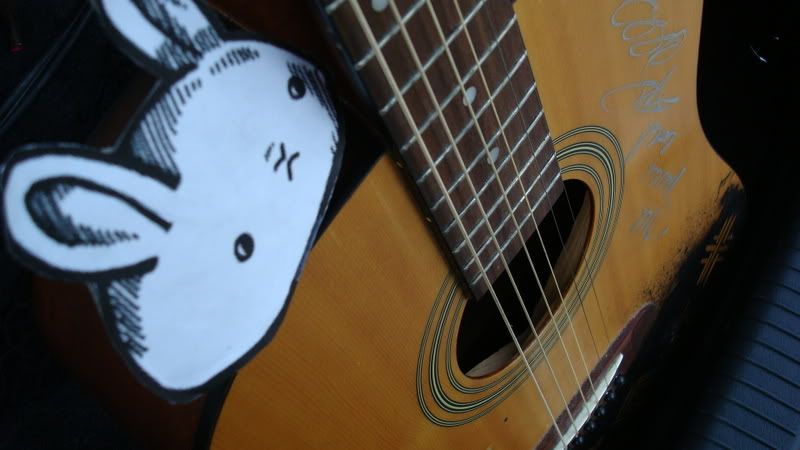 18. Elliot sitting on Nathan and adoring Jared Padalecki's signature from afar.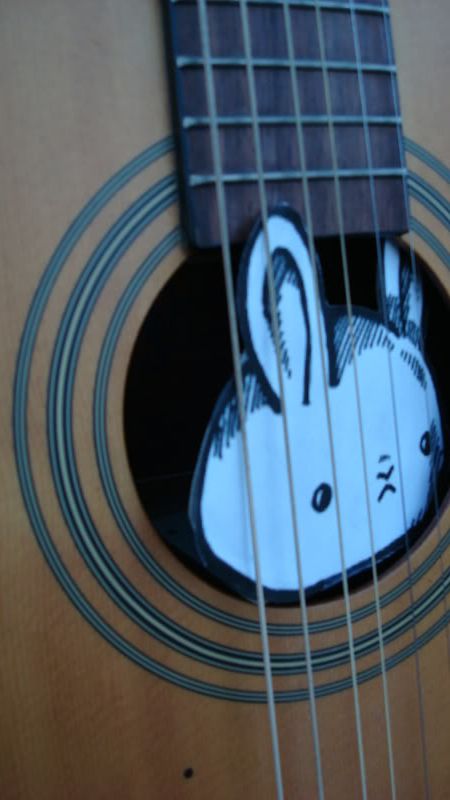 Nooooo Elliot!
-Elliot completly fell into the opening and I had to fish him out with some scissors.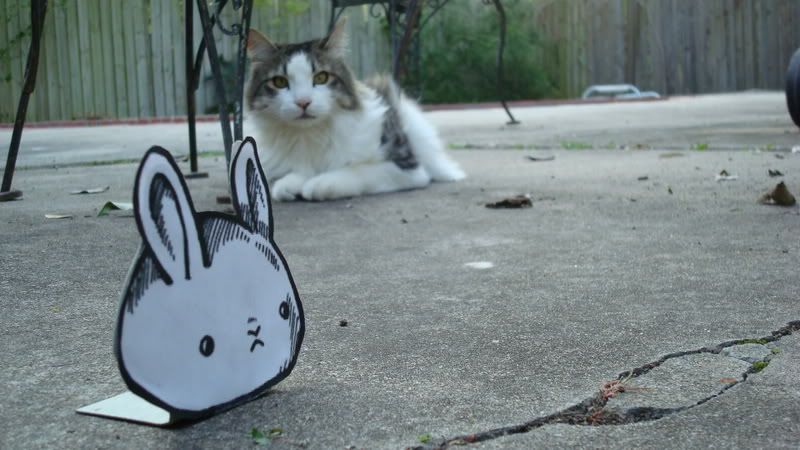 19. Hanging with my cat, Casey who was too scared of Elliot so I could get a better picture
-*pouts*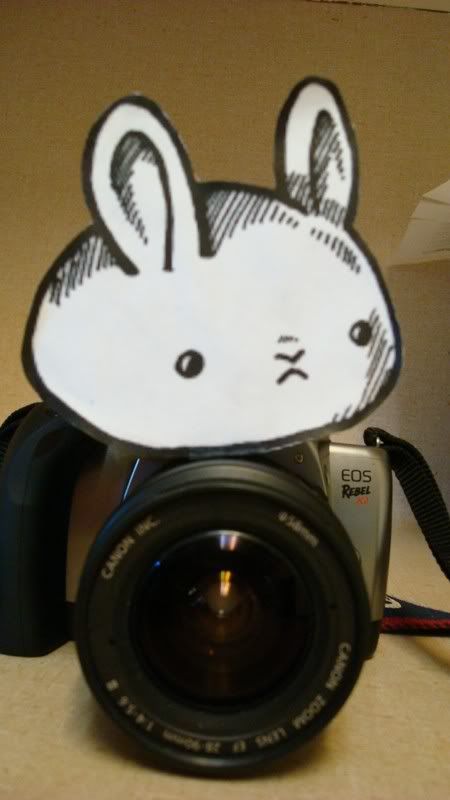 20. Taking a page out of Derringer's book!